3 Pro Consistency SECRETS You've NEVER Heard that Will Instantly Boost Your Consistency - FREE!
Learn How to INSTANTLY Stop Swinging Over the Top and Casting and Swing Perfectly On Plane!
---
Description
Once you pass the QuickStart checkpoints, we begin to refine your swing to make it easier to hit consistent shots. These are the checkpoints your instructor will be looking for at this stage in your swing improvement.
---
As you move on to refining your swing with the fundamentals in step two, we're going to start to look at things and get them more dialed in to help you become more consistent. The first thing we're going to look at is the grip. Your grip now needs to start to be dialed in because that allows you to release the club properly with a great deal of speed and not have to work or put any extra hand movement into squaring the face. So we're going to make sure that your grip is set up properly. Like you saw in the grip video, and then from down the line, we're going to be checking alignment now. So if you've gotten away with, you know, your old grip and your goofy set up where you're really closed and, you know, holding off the release or whatever it is to get the ball to work, we need to start to dial that back and get you set up properly.
So we're going to make sure our, our body is stacked. Our hips, our knees, our shoulders are square to the target. When you look at it from down the line, don't look so much at your toe line, but more your heels, because if you need to splay your foot out your lead foot out a little bit at setup. So you can see if I put a shaft down here. And then let's say you have limited hip mobility in your left hip, your lead hip, and you open that foot up a little bit. That's fine, but it now looks like I'm aiming left. When in fact I am still square. So more check your heals from down the line to make sure your heels are set up square. When you're looking at your swing on video, those are two really, really critical checkpoints. We're going to make sure our whole body is square to the target and we have a proper grip and that's going to get us off to a great start.
It's also in this fundamentals phase that we begin to refine the takeaway, and we're going to be very specific about it because this is key to making sure your swing is very simple, which is key to consistency. So from down the line, the main thing we're going to be checking is that that club is now towed up parallel to the ground or slightly towed in can have the face rolled in and inside. So now you're going to begin working on keeping that club head outside your hands, during the takeaway and in line with them at the end of the takeaway. And you'll see that my trail arm is straight and my trail wrist is still straight at this point, which ensures that I then turn my body, which now we're going to check to make sure you've made about 45 degrees of shoulder turn during this phase of the takeaway, rather than just moving your arms and independent and your wrists.
You're now going to be scored and checked out based on where that club is at the end of the takeaway. It's very important that we don't add any extra movement to the swing. It just leads to inconsistency. And now's the time to dial that in, in the down swing, we're going to begin to refine our body positions to make sure they're spot on just like the best players in the world. They're very simple to do, right? But we have to start to make sure that we are no longer standing up out of our posture at all. If anything, our lead hip is deeper than where it started at address at impact. It's going to be deeper or at least on that line at worst case scenario should never move into the ball. And if anything, our spine angle is going to increase during the downswing slightly.
This is going to give you a great feeling of covering the ball rather than standing up and the ball club out to the right. So we're going to check to make sure that your lead hip is at least in the same position it was at address or slightly deeper. Your spine angle has if anything increased, which will also cause your head to be lower. We don't want your head getting taller. That's an indication of all sorts of things going wrong in your swing. So your primary checkpoints lead hip deeper spine angle, slightly increased head a little bit lower. If you're doing those things, you're going to be a much more powerful and consistent position to hit a lot more straighter
Testimonials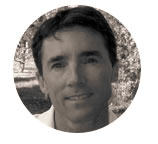 "I think he's come very close to a golf swing model that appears to be ideal...It's a big muscle, motor-driven swing that's repeatable...You don't have to be a super athlete."
-Dr. Jeffrey Broker, Assoc. Prof. in Biomechanics at University of Colorado at Colorado Springs and Former Senior Biomechanist for U.S. Olympics Committee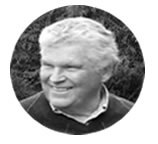 "I started playing at 70 years old, at the beginning I was scoring around 100 plus... Following the RST 5 Step System my scores are in the 80 to 86 range. I am out-hitting guys in their 40's and 50's, thanks to you and your system. My back or other muscles never ache, nor am I tired after 18 holes. I am so glad I found your technique and system."
-Hub Orr - Happy PREMIUM MEMBER of RotarySwing.com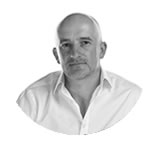 "I can honestly say that Rotary Swing has completely revolutionized the way I think about the golf swing...The website is without a doubt the best golf instruction resource anywhere on the internet."
-Sam Jarman, PGA Golf Instructor in the UK
STEP-BY-STEP GOLF INSTRUCTION TO THE PERFECT SWING

Build the perfect golf swing following the most advanced online golf swing learning system!

JOIN OUR 404,501 MEMBERS AND GET INSTANT FREE ACCESS TO DOZENS OF VIDEOS!