---
Description
You've got a great opportunity to improve your golf game, especially if you're stuck indoors! All you need to do is follow along with our new Perfect Your Putting series. This first video covers setup fundamentals. Check it out now because if you've got the basics wrong, it won't matter how good your green reading, touch, or anything else is.
---
Video Practice Points
The three putting setup fundamentals are putting stance width, ball position, and weight distribution
Stance Width: Stand with each hip, knee, & ankle perfectly stacked, then move each foot 2" wider
Ball Position: Place the back of the ball on the center line of your stance
Weight Distribution: Balance your weight 50/50 between your feet and maintain that balance throughout the stroke
Related Articles
Why Your Putting Stance & Setup Really Do Matter
---
Putting Stance and Setup
The putting stance is widely considered to be something that is just different for every golfer. It seems there is no right or wrong way for a proper putting setup, but the reality is that if you have a poor golf putting stance, you're going to be forced into introducing a lot of compensations into your putting stroke. To avoid this, make sure your golf putting setup follows the fundamentals laid out in this golf instruction video.
There are a lot of variables on the putting stance, you can have a wide stance or a narrow one, but you should work to always setup fairly square to the golf ball. A square putting stance makes it easier to have a putting stroke that works more down the line on a slight arc which is how the vast majority of professional golfers stroke the ball and setup for a putt.
Proper Putting Online Lessons
For those of you using our golf swing analysis feature on the website, know that you can also submit video of your putting setup and stroke. You don't just have to upload videos of your golf swing. You can get a proper putting lesson online and make sure that your putting stance and setup is every bit as good as the rest of your Rotary Swing!
Testimonials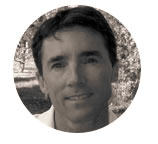 "I think he's come very close to a golf swing model that appears to be ideal...It's a big muscle, motor-driven swing that's repeatable...You don't have to be a super athlete."
-Dr. Jeffrey Broker, Assoc. Prof. in Biomechanics at University of Colorado at Colorado Springs and Former Senior Biomechanist for U.S. Olympics Committee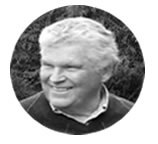 "I started playing at 70 years old, at the beginning I was scoring around 100 plus... Following the RST 5 Step System my scores are in the 80 to 86 range. I am out-hitting guys in their 40's and 50's, thanks to you and your system. My back or other muscles never ache, nor am I tired after 18 holes. I am so glad I found your technique and system."
-Hub Orr - Happy PREMIUM MEMBER of RotarySwing.com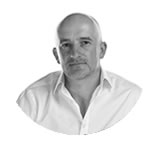 "I can honestly say that Rotary Swing has completely revolutionized the way I think about the golf swing...The website is without a doubt the best golf instruction resource anywhere on the internet."
-Sam Jarman, PGA Golf Instructor in the UK
STEP-BY-STEP GOLF INSTRUCTION TO THE PERFECT SWING

Build the perfect golf swing following the most advanced online golf swing learning system!

JOIN OUR 393,459 MEMBERS AND GET INSTANT FREE ACCESS TO DOZENS OF VIDEOS!