3 Pro Consistency SECRETS You've NEVER Heard that Will Instantly Boost Your Consistency - FREE!
Learn How to INSTANTLY Stop Swinging Over the Top and Casting and Swing Perfectly On Plane!
---
Description
Congrats to Jordan Spieth for winning the second leg of the grand slam and becoming the 2015 U.S. Open champion. Jordan is becoming more consistent with his ball striking round after round and is hitting more greens in regulation. Hitting greens and making putts makes him a dangerous threat in any event. In this video, I'll show you 2 key areas of Jordan's swing that have made him much more consistent and I'll show you a couple of great ways to become a much better ball striker yourself.
---
Video Practice Points
Maintain your spine angle throughout the entire golf swing.
Use your lower body properly for consistency of your spine angle.
Allow for gradual rotation of the club face during the entire swing.
Jordan Spieth has now picked up his 2nd career major championship, and he is only 21 years old! Now the 2015 U.S. Open Champion, Jordan is poised and on track to completing all 4 legs of golf's grand slam.
What is making Jordan Spieth such a dominant force in professional golf? Well, it's a quite simple formula really.
You hit lots of greens in regulation and you make pretty much every putt you look at. Eureka, we now have a complete recipe for success and a beautiful racecar that is firing on all 8 cylinders.
If you look at Jordan Spieth's career stats, you will notice that he has struggled with ball striking in the past. He was able to overcome lots of missed greens with solid chipping/pitching and sensational putting. His putting is so ridiculously good that he gained nearly an entire shot on the field in putting statistics each time he teed it up. Crazy!
So, here we are in 2015 where Jordan Spieth has now won both the Masters and U.S. Open and is can be contributed to not only his putting, but also his ability to hit more greens in regulation.
When you are working to become a consistent ball striker, it is really important to focus on the areas that can cause the biggest mistakes. So often we see golfers of all skill levels, not be able to their spine angle throughout the swing. A change in the angle of the spine that you started out with at the address position, can make it very difficult to get things lined back up in the hitting area.
To fix this, most of your focus should be on your setup position and lower body stability. Yep, you heard me right, lower body stability.
The loss of stability in the lower half and not loading your glutes up properly, can cause the hips to over rotate and to come forward. This will in turn change the angle of the spine. Check out a couple of great videos to help you understand how to load your backswing up and maintain your spine angle "perfecting lower body stability" and "Load the right glute, shorten swing, start transition".
If you are noticing a problem with your hips spinning out of control in the downswing or they are moving in towards the ball, then you need to check out "losing the tush line" and "sitting into your left side".
Once you have worked on maintaining your spine angle throughout the entire golf swing, then we need to shift our attention over to the clubface.
The position of the clubface plays an extremely important role in the overall shot shape. In fact, in can dictate nearly 80% of the overall golf shot. So, we need to make sure that you have control of the face.
Golf clubs are designed to rotate around its axis. That is why the golf god's positioned the shaft where they did. We want the club to rotate at a consistent pace during the swing and allow it to do the job it was designed to do. Often times, amateur golfers try to get in the way of the club's design and try to manipulate it too much which can drastically hurt your clubhead speed and can also cause majorly wayward shots on the course.
The best way to get control of the face is to work controlling the hitting area first. You can step by step train your release as seen in "5 minutes to a perfect release".
Once you have control of the hitting area, back up to the top of the swing you go. You can train gradual rotation of your lead wrist down into the hitting area just as seen in "squaring the face".
There you have it, spine angle and control of the club. This is how you can become a much better ball striker day in and day out. Now let's get to work on making your swing work the way you want it to every single round.
Testimonials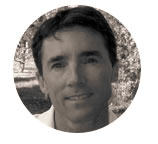 "I think he's come very close to a golf swing model that appears to be ideal...It's a big muscle, motor-driven swing that's repeatable...You don't have to be a super athlete."
-Dr. Jeffrey Broker, Assoc. Prof. in Biomechanics at University of Colorado at Colorado Springs and Former Senior Biomechanist for U.S. Olympics Committee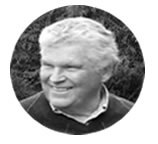 "I started playing at 70 years old, at the beginning I was scoring around 100 plus... Following the RST 5 Step System my scores are in the 80 to 86 range. I am out-hitting guys in their 40's and 50's, thanks to you and your system. My back or other muscles never ache, nor am I tired after 18 holes. I am so glad I found your technique and system."
-Hub Orr - Happy PREMIUM MEMBER of RotarySwing.com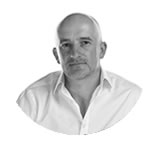 "I can honestly say that Rotary Swing has completely revolutionized the way I think about the golf swing...The website is without a doubt the best golf instruction resource anywhere on the internet."
-Sam Jarman, PGA Golf Instructor in the UK
STEP-BY-STEP GOLF INSTRUCTION TO THE PERFECT SWING

Build the perfect golf swing following the most advanced online golf swing learning system!

JOIN OUR 402,791 MEMBERS AND GET INSTANT FREE ACCESS TO DOZENS OF VIDEOS!