3 Pro Consistency SECRETS You've NEVER Heard that Will Instantly Boost Your Consistency - FREE!
Learn How to INSTANTLY Stop Swinging Over the Top and Casting and Swing Perfectly On Plane!
This is a PREVIEW of a PREMIUM video. To watch the entire video, click here.
---
Description
When it comes to maximizing your driver distance, there is only one place to look first - contact. Where you are hitting the ball on the face of the driver is the NUMBER 1 determinant on how far you will hit the ball. Granted, without a fast clubhead speed you won't hit the ball very far, but you can have all the clubhead speed in the world and miss the sweet spot by a 1/4" and lose 20+ yards on your drive. Hit the ball in the center of the club face with reasonable launch parameters, which I will discuss in detail throughout the series, and you can hit the ball very far with less speed. So, let's talk some science....
---
Video Practice Points
Ball speed is more important than any other factor in determining how far you hit the ball
"Smash factor" is the measure of how much club head speed is translated into ball speed
Perfect smash factor is 1.5 - anything over 1.45 is great, over 1.4 is still good
Measure yours with two swing speed radars - set up one for club head speed & another pointing straight up under the ball path
Individual swings may vary, but the setup will be very helpful for calculating averages
Draw a dot on the ball with a dry-erase marker to check where you're hitting on the club face
Related Articles
---
Increase Driver Distance with Rotary Swing's Bomb Your Driver Video Series
Among the most well-known golf sayings, one stands out: "You drive for show and putt for dough." The theory behind this line of thinking is that huge distance off the tee is impressive, but not particularly useful for improving your golf game.
There's some truth to this adage. Many major tournaments have been won & lost with poor play on the greens. But in order to get on the greens in the first place, an efficient driving game is essential. Driving is somewhat of a lost art for golf enthusiasts, and that's one reason we created the Bomb Your Driver video series.
Rotary Swing's comprehensive swing instruction includes tips & tricks for every single facet of the game, so we're not about to exclude driving from the equation. If you want to increase your driving distance, our Bomb Your Driver video series is a great way to embrace & understand golf ball speed as a primary factor in overall performance.
Understanding Ball Speed – How You Can Increase Driver Distance
If you want to increase your driver distance, understanding ball speed is essential. Learn how golf ball speed plays into maximizing your driver distance.
Just some of the topics in our Bomb Your Driver video series include:
Driver Sweet Spot – how club placement can increase accuracy and improve distance .
Understanding Ball Speed – how ball speed affects driving distance, and what you can specifically work on to maximize your potential.
Optimum Spin Rate – learn specific ball spin techniques to benefit driving distance and accuracy.
Driver Launch Angle – when it comes to improving ball speed, it's also about angles. Discover how driver launch angle can make your driving a key part of your game.
Learn how to increase driver distance with our simple, easy to grasp concepts. With Rotary Swing's Bomb Your Driver instructional videos, you'll improve golf ball speed quickly and efficiently – with noticeable results for your next round.
Remember, a Premium Membership at Rotary Swing provides unlimited access to our complete line of golf swing videos. The Bomb Your Driver series is just one chapter of the entire Rotary Swing instructional series. Increase driver distance and become a better golfer today – sign up with Rotary Swing!
Testimonials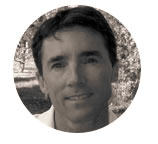 "I think he's come very close to a golf swing model that appears to be ideal...It's a big muscle, motor-driven swing that's repeatable...You don't have to be a super athlete."
-Dr. Jeffrey Broker, Assoc. Prof. in Biomechanics at University of Colorado at Colorado Springs and Former Senior Biomechanist for U.S. Olympics Committee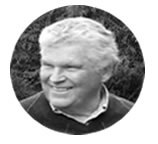 "I started playing at 70 years old, at the beginning I was scoring around 100 plus... Following the RST 5 Step System my scores are in the 80 to 86 range. I am out-hitting guys in their 40's and 50's, thanks to you and your system. My back or other muscles never ache, nor am I tired after 18 holes. I am so glad I found your technique and system."
-Hub Orr - Happy PREMIUM MEMBER of RotarySwing.com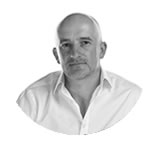 "I can honestly say that Rotary Swing has completely revolutionized the way I think about the golf swing...The website is without a doubt the best golf instruction resource anywhere on the internet."
-Sam Jarman, PGA Golf Instructor in the UK
STEP-BY-STEP GOLF INSTRUCTION TO THE PERFECT SWING

Build the perfect golf swing following the most advanced online golf swing learning system!

JOIN OUR 404,499 MEMBERS AND GET INSTANT FREE ACCESS TO DOZENS OF VIDEOS!