---
Description
When it comes to transferring your weight, you won't believe how easy it is to perform this one simple weight shift drill. In this video, I'll show you the drill that has my student's executing a proper weight shift within just a few minutes! You'll be amazed how quickly you can have an athletic weight shift with improved footwork and balance.
---
Video Practice Points
Start w/ Normal Stance Width
Perform Figure 8 Footwork
In Backswing: Left Heel Off Ground, Right Toe Off Ground
Drive Right Heel Firmly Into Ground
Downswing
Right Heel & Left Toe Off Ground
Drive Left Heel Into Ground
Related Articles
Super Simple Weight Shift Drill to Improve Quickly
---
Stop struggling with your weight shift with this one simple drill that not only forces you to shift your weight easily and correctly, but also encourages proper balance, rhythm and tempo!
A lot of golfers struggle with just the basic movements of transferring their weight in the golf swing from the right foot to their left foot, and how their hips and how they rotate. I've got a very simple golf swing drill that I use all the time when I'm teaching that's going to make it really easy for you to learn how to move your body between your feet, move your body weight, and it's so simple that it'll make all of these things that you've struggled with for a long time, transferring your weight, and how your hips rotate, very easy and very natural and athletic.
Without getting mechanical, the great thing about it is that it's a very athletic natural thing to do, and it's just a little bit of an exaggeration of what you do in the real golf swing. Here is what we do when we have golfers who come in for lessons and they can't get figure, an understanding of how the lower body works in the swing, is like, going back we have them lift the left heel, and then stomp the left heel and lift the right heel. That's really it. If you lift the left heel and then lift the right heel, all of a sudden, and I'm really exaggerating it here. I'm letting my hips turn a little bit, I'm lifting my right heel, my left heel and then my right heel, your body weight naturally transfers. You are not going to lift your left heel in the air, and then stay on the left side, and then lift your right heel and then stay on the right side. You'd be completely off balance.
Again, without getting into the mechanics of the squat and the weight shift and all these things that we get into the details a lot. You can learn this basic movement very simply by just lifting each heel. Lift your left heel when you go back, lift your right heel when you go through, and then all of a sudden you can start making a movement very simple as a golf swing. Especially if you are used to doing one of these things and hanging way back here, you can see my heel has got to be on the ground, I can't do it with my heel up in the air.
What this will do is give you good footwork, I hate to use that term because it's overused a lot and misused in my opinion, but it'll give you good footwork to lean how to transfer your weight in the golf swing, just lifting your heel. This will make you lighter on your feet in a sense that it's going to allow you to transfer your weight very easily. To hit balls like this you can just lift your left heel, lift your right heel, and all of a sudden you are going to find thar your weight is going to naturally transfer back and forth with this very simple drill.
Testimonials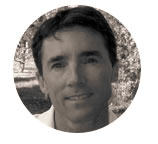 "I think he's come very close to a golf swing model that appears to be ideal...It's a big muscle, motor-driven swing that's repeatable...You don't have to be a super athlete."
-Dr. Jeffrey Broker, Assoc. Prof. in Biomechanics at University of Colorado at Colorado Springs and Former Senior Biomechanist for U.S. Olympics Committee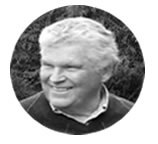 "I started playing at 70 years old, at the beginning I was scoring around 100 plus... Following the RST 5 Step System my scores are in the 80 to 86 range. I am out-hitting guys in their 40's and 50's, thanks to you and your system. My back or other muscles never ache, nor am I tired after 18 holes. I am so glad I found your technique and system."
-Hub Orr - Happy PREMIUM MEMBER of RotarySwing.com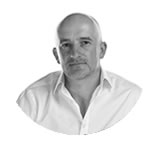 "I can honestly say that Rotary Swing has completely revolutionized the way I think about the golf swing...The website is without a doubt the best golf instruction resource anywhere on the internet."
-Sam Jarman, PGA Golf Instructor in the UK
STEP-BY-STEP GOLF INSTRUCTION TO THE PERFECT SWING

Build the perfect golf swing following the most advanced online golf swing learning system!

JOIN OUR 396,367 MEMBERS AND GET INSTANT FREE ACCESS TO DOZENS OF VIDEOS!