---
Description
In this Hideki Matsuyama golf swing analysis video, you'll find out: 1) How your weight shift can bring you more power, 2) What kind of a stance may inhibit your weight transfer, and 3) How ball position affects lag.
---
Related Articles
Hideki Matsuyama Golf Swing Analysis: A Powerful Shift
---
This week the 22-year old Japanese sensation Hideki Matsuyama gets his first victory on the PGA Tour. We're going to focus in on some ways to be consistent through the hitting area, and also learn how to build power from the ground up. Lets go ahead and get started.
All right. We do have another new superstar in the works. 22-year old sensation Hideki Matsuyama gets a big victory at The Memorial this past weekend. He fought off a great field of Kevin Na who was charging very, very early in the day and ended up posting a great score; and got himself into a playoff where he actually lost to Hideki in the first hole. So, congratulations to Hideki for getting his first victory on the PGA Tour. I know we're going to see him around for a long time. This week we're going to focus in on not only how he's able to maintain a lot of power into the hitting area, but one of the really critical areas that keeps him as one of the more consistent ball strikers on tour.
Now Hideki is fourth in proximity to the hole with his approach shots. Actually, this past week, he led the field in proximity with a fantastic approach shot foot average of 25 feet. That's what we're going to focus in on this week, is how he's able to maintain consistency and what he does so well into the hitting area.
Lets go ahead and get started here. We'll take a look at the down-the-line view first. I'm going to draw a couple of lines here for us so you can see what he does. I'm going to draw what we call an elbow plane line. This is going to be up from the halls of the golf club through the base of the elbow. I'm also going to draw a line down his spine. You're going to see how important it is to be able to maintain the spine angle as long as possible, long into the back swing. Also long into the finish position.
Lets take a look here as we start to work up into the plane. Let me go ahead and get him stopped up here. All right, you can see that he's in a really good position here at the top. He's been able to maintain his spine angle. You can see as he works up the plane line, the toe of the club traces up the plane line beautifully, then gets himself into a really good spot. Then as he starts down, he's working on trying to maintain the spine, which he does beautifully. Spine angle actually increases just a fraction. Watch how long he maintains this. You can see that his hands and arms are above his shoulder right here, and he's still in his spine angle. He's got a lot of good solid rotation around the axis, which is absolutely pivotal for consistent golf from one day to the next.
Think of it this way. If your spine is working like a carousel, you're going to have a lot of timing in your move, because that's what's raising you up and down throughout the move. You really want to pay close attention to your golf swing. Make sure that you check out the merry-go-round drill in our Advanced Down Swing Section. That's going to give you the correct feeling on how to maintain posture through the hitting area, maintain your spine angle, and make sure that you're working more like a washing machine is the best way to think of it. You really want to try to make sure that this is one of the most important parts of your golf swing because rotation, if you think of rotary swing, rotation is really what it's all derived from.
Lets take a look at the face-on view. I'm going to show you a little bit closer here. He does do a lot of big things in his golf swing here. You can see that he's got a big width in his stance. Probably a little bit wider than we would ever instruct here at Rotary Swing, but we do have a video in the Advanced Down Swing section called "Driver Setup Adjustments" that talk a little bit about some of the adjustments you can make if you're not firing a stock shot. You can see that he gets up to the top part of his golf swing. Huge rotation and huge width, which are two of the three ingredients and able to build a lot of club head speed, where he nearly he pauses the golf club. He's got a good differentiation between club head speed and power.
Right at this point he's building power through width and rotation. Then as he starts down, he's using the third ingredient, leverage. You can see him leveraging the ground here. Then he's stall the body and allow the hands and arms to work independently from the body and extend through the hitting area. You can see here from the face-on view how he's allowed his full extension here. He's actually still staying down in the shot. He's working through the hitting area. He's actually hasn't even moved his head very much at all. You can see that he's still maintaining that spine all the way up into the follow through where the club pulls him into that high finish. That's a very good golf swing. A very consistent golf swing. He's able to prioritize things around rotation first. Then he works on getting width, and then leverage in the other areas; which makes him still a longer player even with that little pause at the top part of his golf swing.
So, if you want to be consistent, lets work on maintaining spine angle as long as possible. Into the back swing, into the hitting area, and then long into the end of the extension part of your golf swing. You'll be able to play a lot of great, consistent golf from one day to the next.
All right guys. Lets get out there. Lets put this to use. Check out that merry-go-round drill. Lets play great golf this season. I hope you all the best. I'll see you guys soon.
Testimonials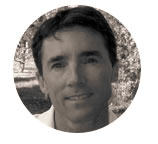 "I think he's come very close to a golf swing model that appears to be ideal...It's a big muscle, motor-driven swing that's repeatable...You don't have to be a super athlete."
-Dr. Jeffrey Broker, Assoc. Prof. in Biomechanics at University of Colorado at Colorado Springs and Former Senior Biomechanist for U.S. Olympics Committee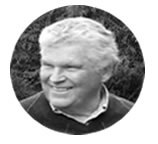 "I started playing at 70 years old, at the beginning I was scoring around 100 plus... Following the RST 5 Step System my scores are in the 80 to 86 range. I am out-hitting guys in their 40's and 50's, thanks to you and your system. My back or other muscles never ache, nor am I tired after 18 holes. I am so glad I found your technique and system."
-Hub Orr - Happy PREMIUM MEMBER of RotarySwing.com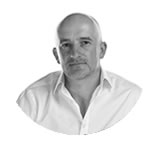 "I can honestly say that Rotary Swing has completely revolutionized the way I think about the golf swing...The website is without a doubt the best golf instruction resource anywhere on the internet."
-Sam Jarman, PGA Golf Instructor in the UK
STEP-BY-STEP GOLF INSTRUCTION TO THE PERFECT SWING

Build the perfect golf swing following the most advanced online golf swing learning system!

JOIN OUR 389,999 MEMBERS AND GET INSTANT FREE ACCESS TO DOZENS OF VIDEOS!