Rotary Swing Tour Kaizen Requirements (Continuing Education)
It is not enough to simply meet each certification level's requirements. RST Certified instructors are expected to practice what the Japanese refer to as "kaizen": continuous learning and improvement.
Rotary Swing Golf founder and Master Instructor Chuck Quinton developed RST through years of research, always searching for better ways to swing and teach the swing. Though the RST is presently 100% based on the latest scientific research, Chuck will continue refining it as appropriate based on new research. RST Certified instructors must stay on top of the latest developments with the RST and are also expected to contribute to the incremental improvements in the swing and learning system.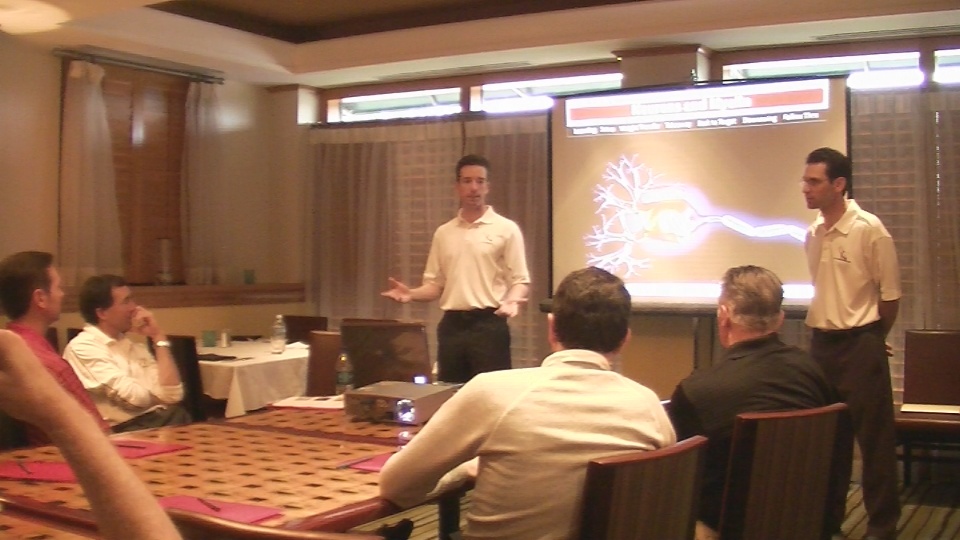 Kaizen Requirements
Upon successful completion of the RST Level 1 Certification course, you will be required to meet the requirements below to maintain your status as an RST Certified instructor.
Adherence to the RST Certified instructor Code of Conduct
Acceptable ratings, as displayed on the certified instructor listings page
Attend (watch) the annual RST Certified instructors-only "RST: Past, Present, and Future" webinar
Actively participate in the RotarySwing.com Golf Forum -- a minimum of 5 posts per month is required (posts may be in any of the forums, including the instructors-only section)
Watch all new videos that are released (both for students and instructors) and read all new research articles
Stay aware of developing trends in the golf instruction industry, think critically about them, and share what you've found with other RST instructors (and students, as appropriate)
Stay current on your membership fees (see below)
You won't want to miss out on all of these certification benefits by failing to meet the requirements:
You are eligible to be listed on the official list of certified RST Instructors on RotarySwing.com. This allows the thousands of golfers who visit the site each day to find a qualified instructor like yourself to work with in their area and allows you to immediately start getting referrals for lessons.
You will have complete access to the RotarySwing.com website. (Note that the RST Certified Instructor fees do not include Premium Membership.)
You will also be eligible for our RST reseller program, allowing you to make money on any RST products and website memberships that you resell to your students either in person or via your website. This also provides you a discount on products sold in our store.
You will be able to use and purchase RST Certified branded materials (apparel, business cards, etc.) to promote your business both online and in person.
You will be able to interact with golfers from around the world on the forum and be listed as RST Certified. This gives you the opportunity to share your knowledge and interact with golfers online, exposing you to the opportunity to pick up more lessons.
You will be able to use our proprietary RST Online Lesson system to give lessons to your students online. This is a great opportunity to generate lesson revenue while working from home and during off-peak months!
You are eligible to submit video content and research articles for the website to increase our students' and/or instructors' knowledge base and garner widespread awareness of your own business.
Fee Structure
There are presently two options for paying your membership fees:
Monthly fees - $75
Annual fees - $599 (33% discount versus monthly rate)