---
Description
Learn about the 7 Laws of Compression in this video series! Solid and consistent ball compression is what separates the great players from the average players, and this video series will show you how these laws work and how to optimize your impact position. In this video, you'll get an overview of the entire Laws of Compression video series.

Solid and consistent ball compression is what separates the great players from the good players. Learn how to compress a golf ball with our 7 Laws of Compression video series.
---
Video Practice Points
6 Basic Laws to Golf Ball Compression
In this Golf Video Series We Will Cover Each of Them
You will learn the golf ball compression secrets of the pros
Related Articles
7 Laws to Master Compression Introduction
---
Golf Ball Compression – The Science Behind the Sport
Perhaps more than any other sport, golf is a game of science. And similar to other sciences, there are certain laws you must pay attention to. This high-level knowledge establishes a better all-around appreciation of what goes into a great golf swing. Rotary Swing's science-based approach is brought into practical focus with our Laws of Compression video series. If you know how to compress a golf ball, you're well on your way to becoming the best golfer you can be.
Creating optimum ball contact is ultimate goal with this video series. Compressing the golf ball is what consistently separates the PGA's top-flight players from the rest of the field. Some of big advantages enjoyed by the world's top players are physical, but there are mental and physiological aspects as well. Each of our golf ball compression videos will reveal how to hit a golf ball with accuracy and consistency.
Compressing the Golf Ball – Discover a Better Way to Swing
If you can figure out how to compress a golf ball on a regular basis, you'll become a better golfer, period. And that's exactly the idea behind this premium video series. An effective golf swing has many factors going for it. Consistency for regular, repeatable results. Concentration for focus. And proper compression for the stroke-shaving, dynamic element that may be lacking in your game.
How to Compress a Golf Ball
Our golf ball compression videos are made to give you skills and knowledge you can immediately apply to your golf game. This approach has already worked for Rotary Swing clients, and it can work for you, too. This video series is all about proper ball compression. There are seven primary factors of golf ball compression, and our video series will break down each individual element for optimal comprehension. With real-life drills to sharpen your skills, our instructors will show you how to properly compress a golf ball. They are:
Speed
Path
Club face angle
Angle of attack
Shaft lean
Vertical shaft lean
Face contact
Learn these 7 laws, and you'll quickly discover the hidden keys to unlock better distance off the tee, greater accuracy on the fairway and better touch around the green. If you're a regular golfer and you'd like to improve your game, chances are you haven't studied the specific science behind ideal ball striking. Rotary Swing's golf professionals are ready to elevate your enjoyment – and overall appreciation – of golf today. Sign up for exclusive content, including many golf ball compression videos only available to our Premium Members.
Solid and consistent ball compression is what separates the great players from the good players. Learn how to compress a golf ball with our 7 Laws of Compression video series. For more information about Rotary Swing, please contact us today.
Testimonials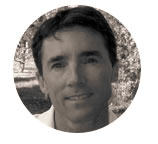 "I think he's come very close to a golf swing model that appears to be ideal...It's a big muscle, motor-driven swing that's repeatable...You don't have to be a super athlete."
-Dr. Jeffrey Broker, Assoc. Prof. in Biomechanics at University of Colorado at Colorado Springs and Former Senior Biomechanist for U.S. Olympics Committee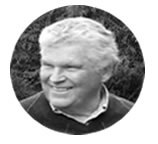 "I started playing at 70 years old, at the beginning I was scoring around 100 plus... Following the RST 5 Step System my scores are in the 80 to 86 range. I am out-hitting guys in their 40's and 50's, thanks to you and your system. My back or other muscles never ache, nor am I tired after 18 holes. I am so glad I found your technique and system."
-Hub Orr - Happy PREMIUM MEMBER of RotarySwing.com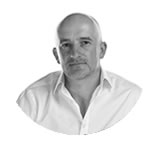 "I can honestly say that Rotary Swing has completely revolutionized the way I think about the golf swing...The website is without a doubt the best golf instruction resource anywhere on the internet."
-Sam Jarman, PGA Golf Instructor in the UK
STEP-BY-STEP GOLF INSTRUCTION TO THE PERFECT SWING

Build the perfect golf swing following the most advanced online golf swing learning system!

JOIN OUR 398,643 MEMBERS AND GET INSTANT FREE ACCESS TO DOZENS OF VIDEOS!