3 Pro Consistency SECRETS You've NEVER Heard that Will Instantly Boost Your Consistency - FREE!
Learn How to INSTANTLY Stop Swinging Over the Top and Casting and Swing Perfectly On Plane!
This is a PREVIEW of a PREMIUM video. To watch the entire video, click here.
---
Description
This is an excellent drill to train your mind to use your torso rotation to move the club rather than swinging your arms around the body.
---
Video Practice Points
The Right Arm Drill helps you learn to let the torso rotation carry the arms & club back, instead of actively moving them
In setup position, do the shoulder elevation and right elbow flexion to "preset" the right arm
Hold the right arm in place while you rotate your upper torso - torso & arm rotate back as a unit, with no additional motion provided by the arm
After you are comfortable with the drill, add the club and left hand back in
Related Articles
Right Arm in The Golf Swing | The Right Arm Drill to Sync Up Your Backswing
---
Struggling with achieving that perfect top of the backswing position? This simple golf swing drill focuses on teaching you to use your body and minimal right arm movement to set the club perfectly at the top everytime.
Testimonials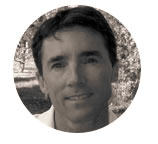 "I think he's come very close to a golf swing model that appears to be ideal...It's a big muscle, motor-driven swing that's repeatable...You don't have to be a super athlete."
-Dr. Jeffrey Broker, Assoc. Prof. in Biomechanics at University of Colorado at Colorado Springs and Former Senior Biomechanist for U.S. Olympics Committee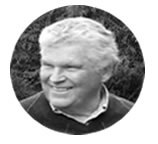 "I started playing at 70 years old, at the beginning I was scoring around 100 plus... Following the RST 5 Step System my scores are in the 80 to 86 range. I am out-hitting guys in their 40's and 50's, thanks to you and your system. My back or other muscles never ache, nor am I tired after 18 holes. I am so glad I found your technique and system."
-Hub Orr - Happy PREMIUM MEMBER of RotarySwing.com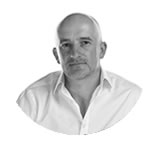 "I can honestly say that Rotary Swing has completely revolutionized the way I think about the golf swing...The website is without a doubt the best golf instruction resource anywhere on the internet."
-Sam Jarman, PGA Golf Instructor in the UK
STEP-BY-STEP GOLF INSTRUCTION TO THE PERFECT SWING

Build the perfect golf swing following the most advanced online golf swing learning system!

JOIN OUR 404,501 MEMBERS AND GET INSTANT FREE ACCESS TO DOZENS OF VIDEOS!