3 Pro Consistency SECRETS You've NEVER Heard that Will Instantly Boost Your Consistency - FREE!
Learn How to INSTANTLY Stop Swinging Over the Top and Casting and Swing Perfectly On Plane!
---
Description
In this video, I'll tell you why I believe the impact bag is one of the best training aids in golf instruction. I'll show you how to use it properly during your practice sessions and I'll even answer the question of...what to fill it with!
---
Today we're going to be discussing one of the most important training aids in golf instruction, and that's the impact bag. I'm going to be showing you why this aid is so important, and I'm also going to be showing you how to use it perfectly so that you can start getting on the path to your swing correction right now.
Okay. In part one of this video, let's go ahead and talk about why the impact bag is so important for you when you're starting to train your golf swing. Now, we all know that impact is probably the most important part of the golf swing. If we can develop a really good, sound impact position with a good flat left wrist, and good body lines, then we know we're going to have a good chance to start playing some really good golf.
The reason why this training aid is so important is that it actually stops you at your impact position and allows you to get immediate feedback as to what you're actually doing in the hitting area. That's the most important part is we need to be able to understand what we're doing. If we look, and we see some issues in the golf swing, maybe we see some cupping of the lead wrist, or maybe we see our bodies spun wide open, then this is a way for us to be able to reverse diagnose issues that may be happening in your golf swing. I encourage you to make sure you understand that when you're using this training aid, it's not about just hitting it as many times as we can, and all of a sudden miracles are going to happen, we're going to start playing some great golf. The most important part of this is just being able to get that feedback on what you're doing in your golf swing.
Now that we've discussed how important it is to have one of these little training aids, I'm going to talk to you about how to use it properly. I know I said in the first part of the video where we don't just want to hit this bag several times over, and all of a sudden, we're going to become great ball strikers. We need to use this tool as a source for us to be able to understand what we're doing in our golf swing.
The best way and the only way to use this is to make sure you have a mirror handy or a camera. You need to be able to look up and see what you're doing. Yeah, you can look down, and you can see okay my hips are spun out or maybe I've got this foot position, but it's also much easier to use a mirror. I have the luxury of being out here at the range here where we do our instruction, I've got this big mirror that we use day in and day out. If you don't have access to a big mirror, then we also have these little small mirrors we sell on the website. These are little 360 mirrors that you can go ahead and set up on the ground, and you can use this at the same time that you're working with the impact bag.
What we're looking to do here is we want to position the impact bag right where we would normally have the golf ball, so this is going to be in the position where I would have the golf ball. From a face on perspective, you can see that I'm trying to get this position off my left ear when I've got proper access tilt. This is where we're going to have the collision from the club head into the golf ball. This is what's going to allow me to see what's going on. For those of you who don't have an impact bag, and you're going to go ahead and pick one up, we get the question all the time is what do you fill that thing with. I actually have some old golf shirts in here, believe it or not. Some people use some old sheets, or you could even use some old towels. Don't make this thing too heavy. You don't want to hurt yourself when you're hitting this bag. Try to keep it very light.
Again, the way we want to use this is just making sure what we're working on our golf swing and getting that feedback from the bag. I'm going to go ahead and set myself up here so I can position myself so I can see myself in the big mirror. If I'm working on a sequence or I'm working on getting my hips open a little bit more, then when I hit this bag, now I can look up, I can see what I've done here, and then if I feel like I'm in a good position, I can go ahead and repeat the process. That's why this item is so critical for you to have in your arsenal of training aids. If you don't have one, then I encourage you to pick up an impact bag today. It allows you to have that instant feedback as to what you're actually doing at impact. Then we can start to help you reverse diagnose issues that you may be running into in your own golf swing.
Okay, Rotary Swing golfers, thanks again for tuning in today. For those of you that don't have an impact bag, and you want to go ahead and pick one up, there's a button right underneath the video player down here that you can go ahead and click on. That'll take you over to the store. We've got plenty of these in stock. Go ahead and pick yours up today. Again, it's a resource that's going to allow us to be able to start getting the processes in place for you to be able to understand what you're doing at impact. That's a critical part of the golf swing. Also we do have the 360 mirror available. It's in stock. It's ready to be shipped. Use these two aids, that way you have a better understanding of what you're doing and how to correct it.
Testimonials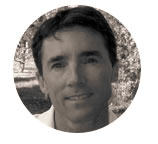 "I think he's come very close to a golf swing model that appears to be ideal...It's a big muscle, motor-driven swing that's repeatable...You don't have to be a super athlete."
-Dr. Jeffrey Broker, Assoc. Prof. in Biomechanics at University of Colorado at Colorado Springs and Former Senior Biomechanist for U.S. Olympics Committee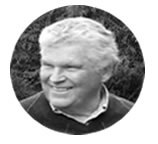 "I started playing at 70 years old, at the beginning I was scoring around 100 plus... Following the RST 5 Step System my scores are in the 80 to 86 range. I am out-hitting guys in their 40's and 50's, thanks to you and your system. My back or other muscles never ache, nor am I tired after 18 holes. I am so glad I found your technique and system."
-Hub Orr - Happy PREMIUM MEMBER of RotarySwing.com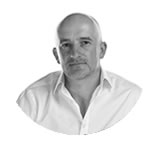 "I can honestly say that Rotary Swing has completely revolutionized the way I think about the golf swing...The website is without a doubt the best golf instruction resource anywhere on the internet."
-Sam Jarman, PGA Golf Instructor in the UK
STEP-BY-STEP GOLF INSTRUCTION TO THE PERFECT SWING

Build the perfect golf swing following the most advanced online golf swing learning system!

JOIN OUR 404,586 MEMBERS AND GET INSTANT FREE ACCESS TO DOZENS OF VIDEOS!