3 Pro Consistency SECRETS You've NEVER Heard that Will Instantly Boost Your Consistency - FREE!
Learn How to INSTANTLY Stop Swinging Over the Top and Casting and Swing Perfectly On Plane!
---
Description
In part 2 of this new 7 part video series, I'll discuss one of the most important parts the golf swing...impact. Learning how to get into a proper impact position is one of the key factors that separates amateurs and pros. Following up from the simple physics lesson that I covered in video 1, I'll show you the first step to getting a perfect impact position, giving you better compression and explosive distance!
---
Video Practice Points
Understand the causes of flipping or early casting of the golf club.
Train your lead arm to control the clubface.
Work on 5 minutes to a perfect release over and over.
Pushing vs pulling in the golf swing is an important concept to understand if you want to master the golf swing and get into a tour quality impact position. In the first video of the "Keys to RST" series, I showed you a simple physics lesson that showed how pushing can negatively effect your golf swing. In part 2 of this series, I am going to show you why you may be struggling with flipping the club or even battling the dreaded chicken wing.
If you watch golf on TV, chances are you have noticed a ton of different ways to swing the club. However, most all professional golfers share one really important part of the swing in common...impact. A flat left wrist and shaft leaning towards the target is pretty much the exact opposite among amateur golfers. Getting into a tour quality impact position will increase your compression and distance immensely...but how do you do it? Well let's look at a couple of critical questions that you have probably not asked yourself in the past, to help you understand.
Think about these 2 questions for a moment. If we play play right handed and we are right hand dominant, why would we wear the glove on the opposite hand? Why are golf grips tapered the way that they are? Why would we want to have the fattest part of the club in our smallest, less coordinated finger? Wouldn't we just want it to be skinnier at the top of the grip so it is easier to grip?
Well here is simple answer to all of the questions above and probably why you have struggled with getting into a perfect impact position...
Golf is controlled by your left side! (assuming you are a right handed golfer of course)
Amateur golfers want to use their dominant side at all times, not knowing that this is the side of the body that is causing them to throw the club from the top, lose lag and get into that weak-flipped impact position. Your trailing arm is the only arm that is in a position to push the club causing you all of these poor impact conditions.
To correct it, you need to train your lead wrist the proper way to control the club so that you can swing the club freely with control, speed and accuracy. You must see a perfect video that will walk you through 5 critical steps that will teach you how to get into the impact position you have always dreamed of...5 minutes to a perfect release
Testimonials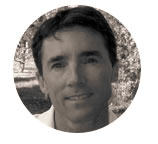 "I think he's come very close to a golf swing model that appears to be ideal...It's a big muscle, motor-driven swing that's repeatable...You don't have to be a super athlete."
-Dr. Jeffrey Broker, Assoc. Prof. in Biomechanics at University of Colorado at Colorado Springs and Former Senior Biomechanist for U.S. Olympics Committee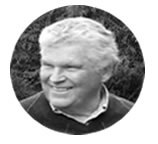 "I started playing at 70 years old, at the beginning I was scoring around 100 plus... Following the RST 5 Step System my scores are in the 80 to 86 range. I am out-hitting guys in their 40's and 50's, thanks to you and your system. My back or other muscles never ache, nor am I tired after 18 holes. I am so glad I found your technique and system."
-Hub Orr - Happy PREMIUM MEMBER of RotarySwing.com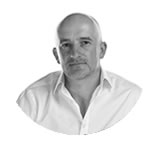 "I can honestly say that Rotary Swing has completely revolutionized the way I think about the golf swing...The website is without a doubt the best golf instruction resource anywhere on the internet."
-Sam Jarman, PGA Golf Instructor in the UK
STEP-BY-STEP GOLF INSTRUCTION TO THE PERFECT SWING

Build the perfect golf swing following the most advanced online golf swing learning system!

JOIN OUR 404,499 MEMBERS AND GET INSTANT FREE ACCESS TO DOZENS OF VIDEOS!