3 Pro Consistency SECRETS You've NEVER Heard that Will Instantly Boost Your Consistency - FREE!
Learn How to INSTANTLY Stop Swinging Over the Top and Casting and Swing Perfectly On Plane!
---
Description
Here's a simple golf swing plane drill to get your swing back on track fast with a training aid you already have!
---
There are quite a few drills that I have to keep the swing centered, keep you on track, help you keep moving forward. When you just get off, when you get lost and you can't find your way back home to find your swing. One of my favorite drills is a two club drill. Now this two club drill does a couple things, and I'm going to explain in depth why we're going to do this in just a moment. But most golfers get confused about the blending of the elevation of the arms and the arm movement in general, with the body rotation. And because of that, because both golfers are right side dominant, they start picking the club up. And when you pick the club of you tend to fall forward, you start to move the club independent of the body and things get really disjointed and you start losing power very quickly to get everything back together. The simplest drill that I can tell you to do is to take two clubs, take your right hand off the club and forget golf for a second and just swing the clubs back and forth.
You'll notice. First of all, that it feels really heavy.
That's the point? It should feel heavy because this mass is extra. Weight is going to force the club to swing on a more natural swing, plain and arc. If you're used to picking the club up, manipulating it, steering it, making it go all kinds of wacky places. As soon as you do this with just your left arm only, it becomes very difficult to make a bad golf swing because the weight, the inertia of the club, the momentum of it is forcing it to swing on a natural plane. So if you have the tendency to kind of pick the club up, you're not sure where it should go. Take your right hand off the club. Take two clubs, take your normal setup, forget golf for a second and turn your body to move the clubs. That's critical because if you start swinging just your arms, you're taking out all the muscle mass to produce power from your body and trying to rely on just your arms and hands.
There's not enough muscle mass there to move the club very quickly. So as you start moving your body to get that club swinging back and forth. Now, all of a sudden you start feeling momentum and body movement, and that's key for generating power in the swing, enter proper swing plane. Now, of course, we also have these training aids on the site. The G4S club is my favorite for this because you can hit balls with it. And because of the soft shaft, it gives you the same feeling and it feels heavier than a normal club, but combine these two together and you get the benefit of the soft shaft and the extra weight to help you start making a normal golf swing. So anytime you get lost, take your right hand off, grab a couple of clubs, start swinging them back and forth. And all of a sudden that club is going to start swinging on playing for you.
Testimonials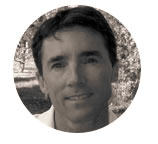 "I think he's come very close to a golf swing model that appears to be ideal...It's a big muscle, motor-driven swing that's repeatable...You don't have to be a super athlete."
-Dr. Jeffrey Broker, Assoc. Prof. in Biomechanics at University of Colorado at Colorado Springs and Former Senior Biomechanist for U.S. Olympics Committee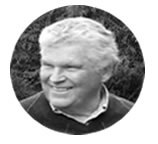 "I started playing at 70 years old, at the beginning I was scoring around 100 plus... Following the RST 5 Step System my scores are in the 80 to 86 range. I am out-hitting guys in their 40's and 50's, thanks to you and your system. My back or other muscles never ache, nor am I tired after 18 holes. I am so glad I found your technique and system."
-Hub Orr - Happy PREMIUM MEMBER of RotarySwing.com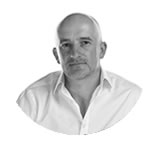 "I can honestly say that Rotary Swing has completely revolutionized the way I think about the golf swing...The website is without a doubt the best golf instruction resource anywhere on the internet."
-Sam Jarman, PGA Golf Instructor in the UK
STEP-BY-STEP GOLF INSTRUCTION TO THE PERFECT SWING

Build the perfect golf swing following the most advanced online golf swing learning system!

JOIN OUR 404,501 MEMBERS AND GET INSTANT FREE ACCESS TO DOZENS OF VIDEOS!