3 Pro Consistency SECRETS You've NEVER Heard that Will Instantly Boost Your Consistency - FREE!
Learn How to INSTANTLY Stop Swinging Over the Top and Casting and Swing Perfectly On Plane!
---
Description
If you've ever wondered whether or not you should have a forward press at setup, this golf instruction video answers this question and shows you why. Inside you'll learn the proper golf club shaft position at address and how to achieve it.
---
One question I get asked quite a bit is should you have a forward press at setup, or what is the correct
golf club shaft position at address
? Now, a forward press has been taught for a long time for a bunch of different reasons, but as you've probably noted on the site, I advocate a vertical shaft with no forward press. Now, I want to talk about why and what's gonna happen when you tend to put a forward press in there.
So, first of all, what is a forward press, exactly? Simply, it's having the shaft leaning toward the target. That's the simplest way to think about a forward press. You're pushing your hands forward. A lot of people use this as a swing trigger to get the swing started. So, they start normal, the proper, with the vertical shaft, and then they push their hands forward and then take the club back.
Now, what tends to happen is that, obviously, when you put your hands forward, what are you doing to the relationship of your hands and club head? So, now my hands are already in front of the club head. My club head is behind my hands. Now, for most amateur golfers, they already do that quite well. This is the number one move for most amateurs. They put their hands forward and then rip the club way back to the inside, lift it up, and then hack down over the top.
The last thing on Earth you'd ever want to do is put your hands further ahead of the club head by doing a forward press. Your hands, for most golfers, already tend to get the club head way too far behind, because you're overactive with your hands. You'll notice that most tour pros set up with the shaft vertical and then just turn their body, and the club head is very, very quiet. There's no hand movement whatsoever, and that is a huge, huge thing.
When you're wanting more consistency in your golf swing, the last thing you want to do is add variables. When variables are anything, extra movement that you add to your swing that you don't need. In this case, if I just set my wrists, I've not moved my body at all. I've only set my wrists, but I've moved the club four feet. Now, I've got to unwind that at some point in the downswing. Now, I want my golf swing to be as ridiculously simple with as few moving parts as humanly possible, so the last thing I want to do is get my hands overactive in the swing.
I want my hands to be very quiet, and I want the club head to stay in line with hands and in-sync with my chest. So, as I turn back going really slow, the club head is perfectly in line with my hands. As I focus on my takeaway move, notice the club head is gonna stay in line with my feet and with my hands, and it's right where I want it to be. If I did that with a forward press, look where the club goes. So, that's why I don't advocate a forward press, because you're presetting your hands in a position where they're already way ahead of the club head, or the club head is behind your hands, and now you've got to try and do something to unwind that in the downswing.
So, the simplest thing to fix that, don't do it. Don't add a forward press. If you take the club back with your body, your hands are gonna stay in line with the club head, and your golf swing will be much, much simpler.
Testimonials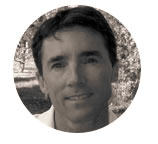 "I think he's come very close to a golf swing model that appears to be ideal...It's a big muscle, motor-driven swing that's repeatable...You don't have to be a super athlete."
-Dr. Jeffrey Broker, Assoc. Prof. in Biomechanics at University of Colorado at Colorado Springs and Former Senior Biomechanist for U.S. Olympics Committee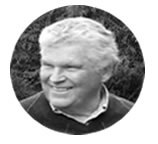 "I started playing at 70 years old, at the beginning I was scoring around 100 plus... Following the RST 5 Step System my scores are in the 80 to 86 range. I am out-hitting guys in their 40's and 50's, thanks to you and your system. My back or other muscles never ache, nor am I tired after 18 holes. I am so glad I found your technique and system."
-Hub Orr - Happy PREMIUM MEMBER of RotarySwing.com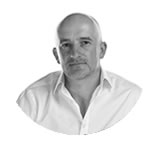 "I can honestly say that Rotary Swing has completely revolutionized the way I think about the golf swing...The website is without a doubt the best golf instruction resource anywhere on the internet."
-Sam Jarman, PGA Golf Instructor in the UK
STEP-BY-STEP GOLF INSTRUCTION TO THE PERFECT SWING

Build the perfect golf swing following the most advanced online golf swing learning system!

JOIN OUR 404,586 MEMBERS AND GET INSTANT FREE ACCESS TO DOZENS OF VIDEOS!