3 Pro Consistency SECRETS You've NEVER Heard that Will Instantly Boost Your Consistency - FREE!
Learn How to INSTANTLY Stop Swinging Over the Top and Casting and Swing Perfectly On Plane!
---
Description
This simple takeaway drill will give you that one piece takeaway you've been looking for once and for all!
---
Struggling with your takeaway is going to be a thing of the past. When you walk through my drill, I call it the belly button drill. That's going to help you understand how to move your body together with the club. One of the things that I've always advocated to make the takeaway extremely simple is that if the club head is moving during the takeaway, it's because the buttons on your shirt are moving. What I mean by that?
I want the club and the buttons on
Your shirt to feel. And look as if they're rotating together that they're moving together, that the club head is being moved by your body. Now nearly every single lesson
I've given over the last 20 years has always looked like this for so many golfers. They start setting their risks. We do so much in our
Daily life with our arms and hands that we it's instinctive to want to use your arms and hands to move the golf club. But it's the last thing that you want to do if you give a darn about being a consistent golfer, because it's impossible to play consistent golf by just relying on your arms and hands. So this drill is going to make the take-away extremely simple, and it's going to help you understand how to move your body, to move the club instead of the other way around. So
Here's how we do this drill. Take your normal setup,
Access, tilt, proper stance, width, et cetera, and then take the club and stick the butt of the club and literally in your belly button, and then choke up on it as if you were taking the normal setup position. Now notice that the club shaft and my shoulders, or my chest form a perpendicular or 90 degree angle, what I want to try and to do during the takeaway is maintain this perpendicular angle all the way to the end of the takeaway. So what that looks like. So I'm going to turn my chest and move my belly button, and that's going to move the club. Now, technically the club will not stay perpendicular to your belly button. I don't want it to cause your chest is moving more so than your than your gut is, but this is a great drill to feel what it feels like to not do this and snatch the club way because instantly the club leaves your belly button, or if you start pushing it and pushing the left arm across your chest, you're going to feel it kind of jabbing in the belly.
And it's no, no longer anywhere near 90 degree angles. So your goal is to try and feel that it's maintaining more of a 90 degree angle from down the line. It's going to look a little bit like this. So now technically the club's moving a little bit behind and that's what I'm going to set my wrist just a little bit. When my hands are pocket high, the takeaway is done and my wrists are set just a little bit. Now we're going to exaggerate, not setting the risks to late in the swing. And so this is going to look a little bit different than your regular takeaway. Cause technically you would be moving your wrists during the initial moves off the ball, but it's very subtle and way less than what most golfers do.
So this drill is all about learning, how to rotate your body,
To control the club during the takeaway. Now you're getting, if you start doing a bunch of crazy stuff with your hands, the club's going to leave your belly button and you won't have a good takeaway, but sticking the club in your belly button makes it take away a piece of cake.
Testimonials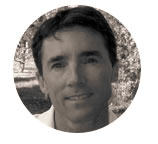 "I think he's come very close to a golf swing model that appears to be ideal...It's a big muscle, motor-driven swing that's repeatable...You don't have to be a super athlete."
-Dr. Jeffrey Broker, Assoc. Prof. in Biomechanics at University of Colorado at Colorado Springs and Former Senior Biomechanist for U.S. Olympics Committee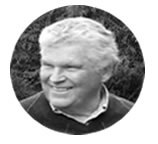 "I started playing at 70 years old, at the beginning I was scoring around 100 plus... Following the RST 5 Step System my scores are in the 80 to 86 range. I am out-hitting guys in their 40's and 50's, thanks to you and your system. My back or other muscles never ache, nor am I tired after 18 holes. I am so glad I found your technique and system."
-Hub Orr - Happy PREMIUM MEMBER of RotarySwing.com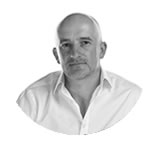 "I can honestly say that Rotary Swing has completely revolutionized the way I think about the golf swing...The website is without a doubt the best golf instruction resource anywhere on the internet."
-Sam Jarman, PGA Golf Instructor in the UK
STEP-BY-STEP GOLF INSTRUCTION TO THE PERFECT SWING

Build the perfect golf swing following the most advanced online golf swing learning system!

JOIN OUR 402,806 MEMBERS AND GET INSTANT FREE ACCESS TO DOZENS OF VIDEOS!