3 Pro Consistency SECRETS You've NEVER Heard that Will Instantly Boost Your Consistency - FREE!
Learn How to INSTANTLY Stop Swinging Over the Top and Casting and Swing Perfectly On Plane!
---
Description
3 fool proof chipping tips to help you chip like a pro. Avoid fat and thin chip shots from anywhere around the green.
---
Shooting lower golf scores on a consistent basis requires that you clean up the poor chip shots that are wasted around the green. Golf pros know all too well that, if you do miss the green, you must get up and down to preserve a good score.
Here are 3 simple golf tips that will help you chip like a golf pro and save several strokes per round. Chip better in 90 seconds!
Checkpoint 1: When you're chipping, remember to focus your grip pressure on the last few figures of your left hand. Do not push on your thumb on the club - this will make the golf club and your golf swing bottom out too early. When it comes to grip pressure, look for very light grip pressure in the 3 out of 10 range and remember: No Thumb Pressure On The Shaft!
Checkpoint 2: Make sure that your right hand is pretty passive in your chipping stroke. By keeping the right hand of your golf grip light, you will not force the golf club into a bad position. This is one key to avoiding fat or chunked golf shots.
Checkpoint 3. Envision the golf ball as the bottom of a pendulum and focus on making a golf swing with a short backswing and longer follow through. By going back at 25% of your normal backsing and then following through to 50% height, you encourage accelleration through the swing and end up with much better chipping results.
If you've ever battled with those chunk chip shots or those annoying thin shots or maybe you've even found yourself battling with those chipping yips.
Well in today's video I'm going to show you how three simple check points are going to fix your chipping technique in less than 60 seconds. Let's go ahead and get started.
Okay guys so we're going to fix your chipping technique in a very quick amount of time today. So the three check points that I want you to focus on is number one, when you take your grip in our left hand, assuming you're a right handed player, you're gonna have your grip pressure focused in your back three fingers. So your back three fingers in your left hand. You're gonna just have a little pressure back there. Maybe on a scale of 1-10 probably about a 2-4.
Now I want you to focus on not pressing on the shaft with the thumb. So if you see here when I take it back, I can push against the shaft pretty hard and it's going to make the club bottom out too early. It's going to run into some chunk shots maybe some thin shots as well.
Second key point here that I want you to focus on, is making sure that your right hand is just barely resting on the golf club.
And then the final key point, during this whole process, is I want you to think of the golf ball being the bottom of a pendulum. Okay, the bottom of a swing arch. And we're going to think about, if we were to go back 50% we want to go through 50% but today we're going to change that up and we're going to so shorter to longer cause we want to keep that club accelerating thought he impact zone. But I don't want you to do it too quickly. So you're gonna see here if I go back 20%, I'm gonna try to chip through to 50%. Always keep that club moving.
So just to recap, I step over it, back three fingers of left hand, no pushing on the shaft with the thumb, right hand feels like it's very relaxed, short, long. And you're gonna see that you get the ball closer to the whole every single time.
Testimonials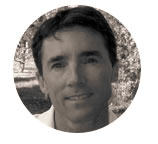 "I think he's come very close to a golf swing model that appears to be ideal...It's a big muscle, motor-driven swing that's repeatable...You don't have to be a super athlete."
-Dr. Jeffrey Broker, Assoc. Prof. in Biomechanics at University of Colorado at Colorado Springs and Former Senior Biomechanist for U.S. Olympics Committee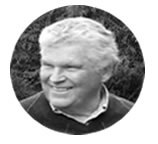 "I started playing at 70 years old, at the beginning I was scoring around 100 plus... Following the RST 5 Step System my scores are in the 80 to 86 range. I am out-hitting guys in their 40's and 50's, thanks to you and your system. My back or other muscles never ache, nor am I tired after 18 holes. I am so glad I found your technique and system."
-Hub Orr - Happy PREMIUM MEMBER of RotarySwing.com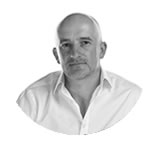 "I can honestly say that Rotary Swing has completely revolutionized the way I think about the golf swing...The website is without a doubt the best golf instruction resource anywhere on the internet."
-Sam Jarman, PGA Golf Instructor in the UK
STEP-BY-STEP GOLF INSTRUCTION TO THE PERFECT SWING

Build the perfect golf swing following the most advanced online golf swing learning system!

JOIN OUR 404,499 MEMBERS AND GET INSTANT FREE ACCESS TO DOZENS OF VIDEOS!