---
Description
Do you know the difference between wrist cock and wrist hinge in the golf swing? The difference is what separates high handicappers from low.
---
Updated: 7-16-2019
Do you know the difference between wrist cock and wrist hinge? If you don't, listen up, because they can be completely destroying your golf swing if you're doing one more than the other, and doing one incorrectly.
Almost without fail, when somebody sets up with their right side dominant, that right hand on top of the club, that I've talked about in the right side dominance video, no axis tilt, weight kind of hanging on the side, et cetera. Without fail, they tend to wrist hinge too much, and not have enough wrist cock.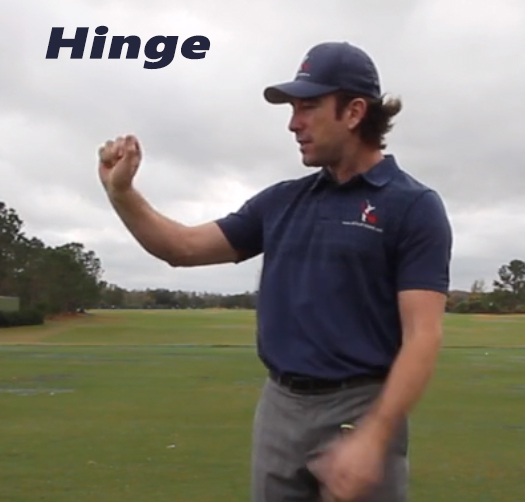 So what is that? Wrist hinge, think about riding a motorcycle, right. We've all ridden something like this where you pull the throttle, twist the throttle, and so you're moving your wrist in this plane, it's wrist hinge. If you rotate your arm this way, and move your wrist up and down, that's wrist cock. And this is wrist hinge. Really simple, it just depends on the angle that you're moving your wrist, and the angle your forearm is.
When you just hinge your wrist in the backswing, that tends to shut the club face. This moves the club face up and down the right way, and when we just do too much wrist hinge ... Now there is hinge in the swing, I'm going to talk about that in a second ... but if you just do wrist hinge, watch what happens. Club face shut, I'm in that weird gang handshake I talked about in the shaking hands video, where my right hand is on top of the club, and the club face is now hooded, because all I've done to move the club is hinge my wrist.
This is really easy to do when you're in that right side dominant position, because your wrist is in a weak position. It doesn't want to cock up, it wants to go this way. Your wrists have to cock and hinge during the backswing, but it's gradual. For most people it's more wrist cock from the left wrist, than wrist hinge from the right wrist. That's when people make the mistake.
We're all right handed for the most part, and we want to use that right side to dominate the golf swing, and this feels really awesome, it feels really powerful, but it creates a shut club face, a flip at the bottom, and all kinds of other problems. And it makes the club tend to want to go back inside during the takeaway, so when you see this stuff, look at my right wrist, what have I done? I've hinged it, which has flattened out my left wrist too soon. If you look at my little video I did on this little trick to have your right thumb on your left hand during the takeaway, this keeps the wrist from flattening out, which then only gives you the option to cock your wrist, to take the club up one plane.
Now notice, if you're one of these golfers who always takes the club inside and under the plane, guess what you're doing? You're definitely hinging this wrist, and not using my little trick of thumb on the wrist joint to keep the club staying outside your hands, and working up during the takeaway.
If we do this, my wrist is now cocking, and as I keep going back, notice I have very little hinge in my right wrist. There's going to be some, but not this much, like most of us tend to want to do, as I go back, and then as I keep going it's going to hinge as I finish at the top. But so many of us want to hinge it early, shutting the club face, ripping it to the inside, and under the plane.
So, when you're working on your takeaway, the club should always stay outside your hands, or in line with your hands, we never want it going inside your hands, that's a death move for most golfers. It all starts with wrist hinge, so make sure that you understand the difference between wrist cocking, and wrist hinging in your golf swing. It'll be a much simpler move because of it.
Testimonials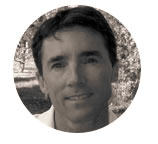 "I think he's come very close to a golf swing model that appears to be ideal...It's a big muscle, motor-driven swing that's repeatable...You don't have to be a super athlete."
-Dr. Jeffrey Broker, Assoc. Prof. in Biomechanics at University of Colorado at Colorado Springs and Former Senior Biomechanist for U.S. Olympics Committee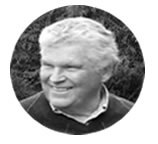 "I started playing at 70 years old, at the beginning I was scoring around 100 plus... Following the RST 5 Step System my scores are in the 80 to 86 range. I am out-hitting guys in their 40's and 50's, thanks to you and your system. My back or other muscles never ache, nor am I tired after 18 holes. I am so glad I found your technique and system."
-Hub Orr - Happy PREMIUM MEMBER of RotarySwing.com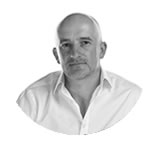 "I can honestly say that Rotary Swing has completely revolutionized the way I think about the golf swing...The website is without a doubt the best golf instruction resource anywhere on the internet."
-Sam Jarman, PGA Golf Instructor in the UK
STEP-BY-STEP GOLF INSTRUCTION TO THE PERFECT SWING

Build the perfect golf swing following the most advanced online golf swing learning system!

JOIN OUR 392,652 MEMBERS AND GET INSTANT FREE ACCESS TO DOZENS OF VIDEOS!