3 Pro Consistency SECRETS You've NEVER Heard that Will Instantly Boost Your Consistency - FREE!
Learn How to INSTANTLY Stop Swinging Over the Top and Casting and Swing Perfectly On Plane!
This is a PREVIEW of a PREMIUM video. To watch the entire video, click here.
---
Description
Learn the pro power move that all pro golfers know and you DON'T!
---
At one point or another, you've probably snapped a towel at somebody in the locker room and got their attention pretty quickly. This thing can hurt, especially when you get the end of it wet and snap it on somebody when they're not clothed. Doesn't feel real good. The trick is understanding what creates the snapping motion in this is very much in line with what you do with your body when you use the pro power move to create power in your swing. Let me explain.
When you're learning how to swing the golf club, one of the misnomer's of the swing is that you should keep rotating your body as hard and fast as you can, in order to create speed in the swing. Nothing could be further from the truth. It completely goes against all common physics laws.
When you're trying to release something with speed, the kinematic sequence is actually parts of your body have to slow down to allow energy to transfer up the chain. That's just kind of a complicated way of explaining, in order to get real speed you want to snap the towel.
How did I snap that towel? Well think about it for a second. As I was moving my hand forward, first of all my wrist had to be soft, right? As my wrist is soft and lagging behind my arm, once I want that towel to snap I don't keep dragging my arm and turning. That doesn't make any sense. In order to get that towel to snap, I actually move my wrist backwards, my wrist is soft and as I move it backwards my hand is moving in the opposite direction that the towel's going. N
Now if you remember back to my flail analogy, I talked about how you're always pulling the flail in the opposite direction you want the ball to go. Now in the golf swing at impact, when we want maximum speed, the club is going in two directions if you think about it; we're moving in 3D space.
But let's think about it in two directions. One, the club is going away from my body. It's moving in an arch, a little circle, and it's moving away from me, right? So which direction should my hips be going? This way, they're moving away from the ball while the club is moving toward it. You're always moving in the opposite direction.
Now there's one other thing that you probably didn't think about, is that the club is also going down, which means my body should be going up. That's right. You want to move the club fast with your body, you always move in the opposite direction, which means your hip is going back around and your body's going up.
Think about that for a second. I want the club to snap. My body not only has to stop moving, but it's gotta be moving in the opposite direction. So this pro power move that you see every single long hitter on the planet do, and with the driver it often tends to be exaggerated, especially if you watch the long drive association. For a right handed golfer, their left foot literally will come up in the air. They're pushing so hard off the ground that their foot will jump, and a lot of times turn.
Tiger Woods, Phil Mickelson, Bubba Watson, all of these guys do the exact same thing because they're creating leverage from the ground and the pro power move is all about pushing that foot into the ground. As you push your leg up it will cause your wrist angle, as long as this is soft, to release down.
And that is the secret to producing effortless power with the big muscles in your body.
Testimonials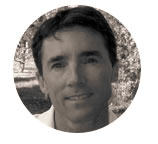 "I think he's come very close to a golf swing model that appears to be ideal...It's a big muscle, motor-driven swing that's repeatable...You don't have to be a super athlete."
-Dr. Jeffrey Broker, Assoc. Prof. in Biomechanics at University of Colorado at Colorado Springs and Former Senior Biomechanist for U.S. Olympics Committee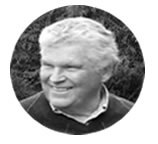 "I started playing at 70 years old, at the beginning I was scoring around 100 plus... Following the RST 5 Step System my scores are in the 80 to 86 range. I am out-hitting guys in their 40's and 50's, thanks to you and your system. My back or other muscles never ache, nor am I tired after 18 holes. I am so glad I found your technique and system."
-Hub Orr - Happy PREMIUM MEMBER of RotarySwing.com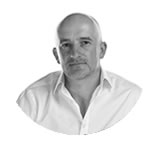 "I can honestly say that Rotary Swing has completely revolutionized the way I think about the golf swing...The website is without a doubt the best golf instruction resource anywhere on the internet."
-Sam Jarman, PGA Golf Instructor in the UK
STEP-BY-STEP GOLF INSTRUCTION TO THE PERFECT SWING

Build the perfect golf swing following the most advanced online golf swing learning system!

JOIN OUR 404,501 MEMBERS AND GET INSTANT FREE ACCESS TO DOZENS OF VIDEOS!