---
Description
The 30 yard pitch shot is a very tough one for golfers at all levels. So what is the secret to playing this shot? Well, the first one is to never put yourself in a position where you are faced with this shot. In the 2005 British Open, Tom Watson asked Jack Nicklaus why he didn't try and drive a particular hole after Watson put his tee shot on the green. Nicklaus replied, "Because the 30 yard pitch shot isn't my best." If the best golfer in the history of the game didn't want to face this delicate shot, don't feel bad if you don't feel comfortable playing it either!
---
Video Practice Points
Chuck demonstrates several approaches to avoid chunking a 30 yard pitch shot
Use a hybrid with a fairly square stance, ball off the left instep, weight slightly forward, and a normal grip to carry most of the way then roll like a putt
The 3 wood with the same stance, setup & stroke will carry a bit less and roll more
With a 7 iron, the ball is a bit back, off the right big toe, to come down more sharply & fly all the way to the green
With the 56 or 60 wedge you want to use the bounce to avoid digging into the ground
Get the bounce to release down, allow the hands to release a bit, have the ball & divot up in your stance
The wedge is a riskier shot, more suited for playing out of the rough for the first cut
Related Articles
---
Testimonials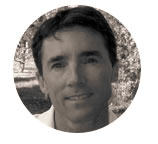 "I think he's come very close to a golf swing model that appears to be ideal...It's a big muscle, motor-driven swing that's repeatable...You don't have to be a super athlete."
-Dr. Jeffrey Broker, Assoc. Prof. in Biomechanics at University of Colorado at Colorado Springs and Former Senior Biomechanist for U.S. Olympics Committee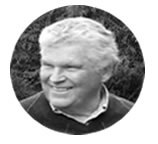 "I started playing at 70 years old, at the beginning I was scoring around 100 plus... Following the RST 5 Step System my scores are in the 80 to 86 range. I am out-hitting guys in their 40's and 50's, thanks to you and your system. My back or other muscles never ache, nor am I tired after 18 holes. I am so glad I found your technique and system."
-Hub Orr - Happy PREMIUM MEMBER of RotarySwing.com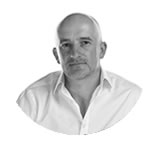 "I can honestly say that Rotary Swing has completely revolutionized the way I think about the golf swing...The website is without a doubt the best golf instruction resource anywhere on the internet."
-Sam Jarman, PGA Golf Instructor in the UK
STEP-BY-STEP GOLF INSTRUCTION TO THE PERFECT SWING

Build the perfect golf swing following the most advanced online golf swing learning system!

JOIN OUR 396,884 MEMBERS AND GET INSTANT FREE ACCESS TO DOZENS OF VIDEOS!