---

Description

One of the biggest areas needing improvement in the typical amateur's golf game is how to hit flat, penetrating wedge shots that go the needed distance and stop on a dime. In this video, I discuss the three keys to hitting these crucial scoring shots so that you can get up and down more often from this critical yardage. In the photo below, you can see two of the keys being demonstrated in this 60* wedge shot.

---

Video Practice Points

Many amateurs struggle with wedge shots, losing distance because they hit them too high
There are three keys to solid, flat, penetrating wedge shots
Number 1 - Set up with the buttons on your shirt in front of the ball
Number 2 - Shorten up the backswing by putting most of your weight on the left foot
Number 3 - Make a controlled release that matches the shorter backswing

Related Articles

How to Hit Penetrating Wedge Shots

---
How to Hit a Wedge Shot
Have you wanted to learn how to a wedge shot that flies low and then one hops and stops? That's what you see the pros do on TV and in this wedge lessons video I'm going to show you how to do it. Hitting wedge shots close to the pin is one of the key things that will lower your scores and get you that coveted single digit handicap. But most golfers struggle with how to hit a wedge shot because they don't setup to the golf ball correctly.
Wedge Lessons Online
One of the best wedge shot tips I can give you online is to play the ball further back in your golf setup. This allows you to create a steeper angle of attack that delofts the club at impact. This is the key to hitting a wedge shot low that cuts through the wind yet stops quickly once it lands on the green.
To avoid hitting the golf ball fat on your wedge shot, you'll want to start with your weight slightly more forward than normal as well. This well ensure you hit the golf ball first and get clean contact which is critical for maximizing spin on the golf ball.
When working on wedge shot drills, use these two key setup changes, plus the bonus third wedge shot tip I give in the video to start hitting it close to every pin.
Testimonials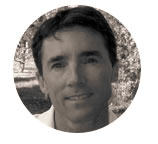 "I think he's come very close to a golf swing model that appears to be ideal...It's a big muscle, motor-driven swing that's repeatable...You don't have to be a super athlete."
-Dr. Jeffrey Broker, Assoc. Prof. in Biomechanics at University of Colorado at Colorado Springs and Former Senior Biomechanist for U.S. Olympics Committee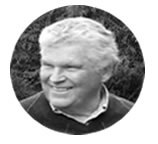 "I started playing at 70 years old, at the beginning I was scoring around 100 plus... Following the RST 5 Step System my scores are in the 80 to 86 range. I am out-hitting guys in their 40's and 50's, thanks to you and your system. My back or other muscles never ache, nor am I tired after 18 holes. I am so glad I found your technique and system."
-Hub Orr - Happy PREMIUM MEMBER of RotarySwing.com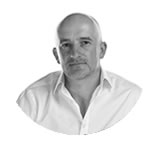 "I can honestly say that Rotary Swing has completely revolutionized the way I think about the golf swing...The website is without a doubt the best golf instruction resource anywhere on the internet."
-Sam Jarman, PGA Golf Instructor in the UK
STEP-BY-STEP GOLF INSTRUCTION TO THE PERFECT SWING

Build the perfect golf swing following the most advanced online golf swing learning system!

JOIN OUR 330,832 MEMBERS AND GET INSTANT FREE ACCESS TO DOZENS OF VIDEOS!